Growing up, my family was constantly on the move. So when a high school injury sidelined me, I felt physical pain but also the the pain of isolation as life continued whirling past me. Years later, this experience led me to a career in physical therapy and a passion for helping people move more freely.
From a young age, my family's days were filled with fun and work on a Kansas wheat farm. My Mom made her own summer camp where my siblings and I would be tubing down a river and hiking by 11AM on hot 100º days. In high school, I channeled this love of activity into a coveted spot on the cross country track team. But during my Senior year, what started as shin splints moved quickly into a stress fracture which landed me on the sidelines. I was now handing out water to the runners when I would have much rather been with my team running through the wheat fields feeling the sun on my face. Through this ordeal, the pain of isolation was further compounded by the vague answers from my doctor and other health professionals about when I might return to running.
Today, my goal as a physical therapist is to listen, connect, and provide the right information to help you move forward. I provide 100% focused PT sessions with 1-to-1 evaluations and treatment sessions. To provide the clear, actionable treatment plans, I became credentialed in the Internationally acclaimed McKenzie Method which thoroughly assesses your specific issues and quickly zeros in on the most effective treatments as well as injury prevention. This will help you to break free from pain and to move with more purpose, pleasure and possibility. I'm not in Kansas anymore, but today I am thankful to be back to moving freely in my own body and sharing my love of activity with my own family. Most weekends you can find me with my husband, three girls, and the family dog Willow in our own sort of "activity camp" as we enjoy the beautiful outdoors of Dobbs Ferry.
Me running in a Cross Country race
My family and dog, Willow
What is the McKenzie Method of MDT?
The McKenzie Method of MDT is a reliable assessment process intended for all musculoskeletal problems, including pain in the back, neck and extremities (i.e., shoulder, knee, ankle etc.), as well as issues associated with sciatica, sacroiliac joint pain, arthritis, degenerative disc disease, muscle spasms and intermittent numbness in hands or feet. If you are suffering from any such issues, then a MDT assessment may be right for you! Learn more about The McKenzie Method.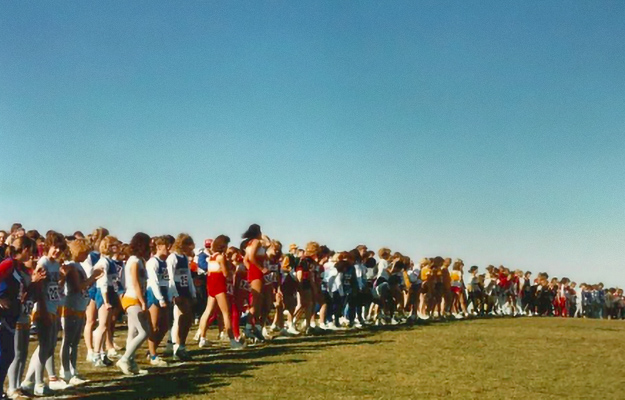 Cross Country State Finals in Kansas